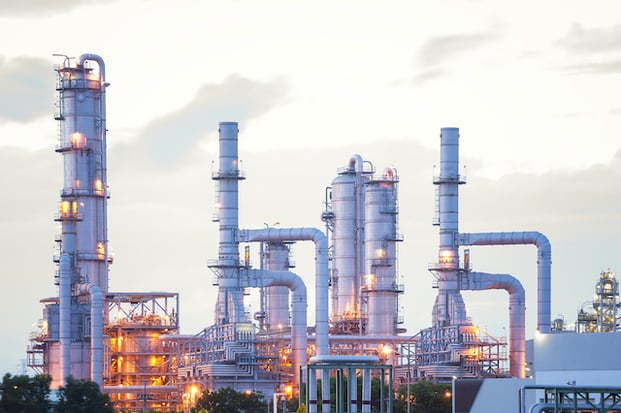 As one of our most popular products, we revisit the INCOLOY Alloy 825 and take a look at its exceptional properties and applications
There are some metals that deserve a second look, as they have so many benefits that it's hard to fit them all in to one write up. One such product is the INCOLOY Alloy 825.
Last time we focused on this wonder metal, we looked at its superior corrosion resistance and how the inclusion of molybedum, working in harmony with its other components, contributed to its high strength. It is just one of a range of corrosion-resistant alloys that we specialise in here at Corrotherm.
As well as providing exceptional resistance to corrosive environments, INCOLOY Alloy 825 offers good mechanical properties in a wide range of temperatures. It can withstand cryogenic temperatures up to moderately high (up to around 1000°F/540°C) environments, which makes it well suited to a varied range of applications (see below). While it exhibits already good tensile strength at room temperature, this can be significantly improved by cold working, and it retains its strength in cryogenic conditions.
Working with INCOLOY 825
In order to maintain the corrosion resistance that this alloy is known for, it's important that it is correctly treated. Annealing temperatures are critical; when working with the material, and during final anneals, it's important to limit the temperature to 930-980°C and to be aware of the optimum working temperatures for the intended end use. For example, for stabilisation, the optimum temperature is 940°C, and for the best combination of softness and fine grain structure for deep-drawing temper, the optimum temperature is 980°C. This is key to maintaining the outstanding corrosion-resistance properties of the alloy.
The alloy can also be both hot and cold formed. It needs to be rapidly cooled after hot working, particularly for heavy sections, as it could become sensitised during cooling and subject to intergranular corrosion. However, a stabilising anneal restores its corrosion resistance.
The alloy can be easily machined using standard operations, and it offers good weldability too. This means that it is very versatile, and it comes in a range of forms, including pipe, tube, sheet, strip, plate round bar, flat bar, forging stock, hexagon and wire.
Applications
The notable properties, workability and versatility of the INCOLOY Alloy 825 means that it lends itself to a range of different applications across a number of industries. It is commonly used in heat exchangers for chemical processing, pollution control equipment, oil well and gas-gathering pipes, where resistance to stress cracking and corrosion in a range of reducing or oxidising acids is required. It also gets used for nuclear waste reprocessing, pickling plants and in the presence of concentrated caustic soda. We took a look at the use of high-performance nickel alloys in sour oil and gas fields, including the INCOLOY Alloy 825, in a past blog.
For detailed technical specifications of this alloy, see the website. If you have a project that you think would benefit from INCOLOY Alloy 825, please contact a member of our sales team.