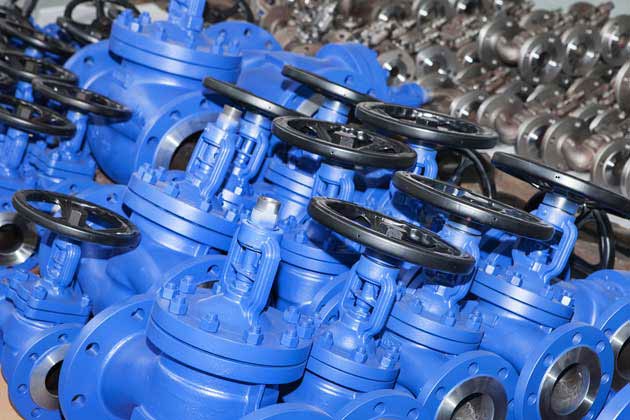 We recently introduced the latest product to our supply catalogue: pipeline valves. Here we look at the range in more detail
The team here at Corrotherm has been hard at work sourcing the very best products to meet our clients' needs. As well as supplying the highest-quality grades in our line of alloy materials, we also ensure that we have the right productsto meet the requirements of every project. Due to popular demand, the most recent addition to the product catalogue is a range of pipeline valves, plus a full professional valves service.
Valves are an essential component in a pipeline and serve an important purpose. They need to, therefore, be up to the task in hand, be corrosion resistant, remain strong under extreme conditions and stand the test of time. Valves can be supplied for all kinds of different operating conditions, from exceptionally high temperatures exceeding 816°C, down to cryogenic to -162°C.
As such, they are suitable for a wide range of potential applications, including use in sour service and other extreme corrosive environments, on-shore, off-shore, subsea and refineries, chemical plants, power plants, sea water applications and many more.
Specifications
Every valve need is different, which is why it's important to us that we can provide everything from a single valve to a much more complex set with strict technical requirements.
This is where having a wide scope for product supply is important. Valves can come in all sizes, from ½-inch to 36 inches, with a pressure rating of ASME 150# to 2500#. Material of construction is also a key consideration and this will be very much dependent on the end use of the valve and the sort of environment that it will be used in and the type of valve being produced.
There are various different types of valves available too, including: Ball Valve (Floating & Trunnion), Gate, Globe & Check Valve, Butterfly Valve: Concentric, Eccentric and Triple Eccentric, Double Block and Bleed Dual Expanding Plug Valve, Teflon Lined Valve and Fittings, and Cladded Valve. The Cladded Valves include some of the most popular Corrotherm alloys, INCOLOY alloy 825 and INCONEL alloy 625, which are both known for their exceptional corrosion resistance and strength.
Servicing
As an added benefit to the supply of high-quality and custom-made valves, Corrotherm has the ability to offer a full professional service, which means that our customers can be sure of a truly complete process from start to finish. We know our valves and the industry inside out, and can lend that level of expertise to all manner of projects. This includes support during the bidding stage and inputs against a valve datasheet. We'll also do a free evaluation of service environment adoptability. When the valve is in place, an expert engineer can be on site to examine any required maintenance and assess any issues.
Find out more about our Valves product line on the dedicated website page. You can Contact Us to discuss your requirements.