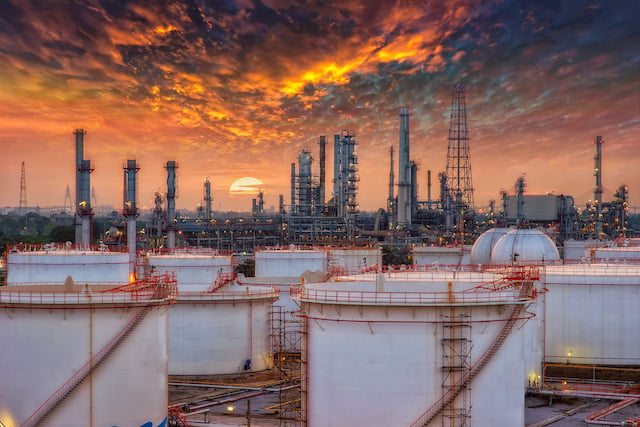 Designed for use in the petrochemical, chemical and thermal processing industries, INCOLOY alloy 803 is a material that works hard but is cost-effective. Find out more in this article
The INCOLOY range of nickel alloys are commonly used within a number of different industries. INCOLOY alloy 800 was the first in the 800 series of alloys, invented in the 1940s. The series is built on nickel, iron and chromium, meaning they retain many of the corrosion and high-temperature resistant properties of the advanced INCONEL range, but are more economical being less nickel-heavy.
They are certainly not inferior alloys, however, and they have a solid reputation for high strength and exceptional resistance in some of the most extreme processing environments.
One popular INCOLOY product is INCOLOY alloy 803. This material was developed to be used in very high-temperature environments, with a carefully balanced chemical composition to enhance its corrosion resistance. With 32-37% nickel and 25-29% chromium in its makeup – higher than in the INCOLOY alloy 800H and 800HT Grades – it has excellent resistance to oxidation, sulphidation, carburisation and nitridation, as well as good long-term thermal stability.
The ratio of the key elements, which includes iron, have been engineered to provide the optimum properties at very high temperatures, from 840°C (1550°F) to 1150°C (2100°F). As such, it is used widely in petrochemical processing, as well as chemical and thermal processing. Due to its ability to resist stress-rupture and good fabrication capabilities, it has been used in the newest generation of reformer furnaces.
Applications within the petrochemical industry
Because of its unique properties and cost effectiveness, one of the key areas where INCOLOY alloy 803 is employed is within the petrochemical process industry. These complex environments are high temperature, corrosive and volatile. Materials used within petrochemical-processing systems must be able to withstand the synthesis in Fischer-Tropsch reactors and associated equipment.
In order to meet the high specifications within this industry, design engineers often turn to the INCOLOY range of alloys. The series is often utilised in coal, gas and biomass collection, storage and conversion systems.
INCOLOY alloy 803 is one of the most commonly used materials for those looking for a technically superior material that can withstand the intense conditions. It is particularly useful for its exceptional corrosion resistance against oxidation, sulfidation, carburisation and nitridation at elevated temperatures.
The alloy exhibits a good stress-rupture strength, as well as high resistance to carburisation and cyclic oxidation, as well as preventing thermal distortion and embrittlement. Due to these distinct properties, INCOLOY alloy 803 is used across the petrochemicals industry, particularly for ID-finned pyrolysis tubing in high-severity ethylene furnaces.
Versatile product range
INCOLOY alloy 803 is easily fabricated and welded, which makes it very versatile. As such, it's available in all major product forms with different finishes and tempers, meaning it can be manufactured to suit the needs of any project. It can even be produced as internally finned, either straight or spiralled fins, cold-finished tubing.
It also has good welding characteristics, especially in the forming of harps with associated weldolets.
Find out more about INCOLOY alloy 803 and see if it's the right material for your next project by contacting our sales team today.