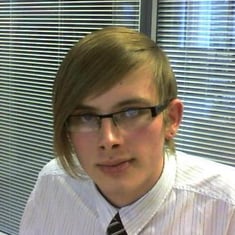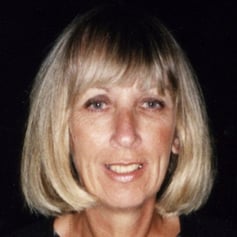 If you look around our Southampton office, you are bound to come across one or two faces you may not have encountered before.
For instance, Jacqui is one of our new faces – she joined us in March, to shadow Cherene who begins her maternity leave soon. Jacqui has a degree in International Distribution, and while she has been involved in commercial shipping before, she has spent the last twenty years teaching and helping students through apprenticeship programmes.
"It's really nice to be back in a commercial shipping environment, and being able to put all that I have done before into practice," Jacqui says, adding that she is particularly enjoying working with the team at Corrotherm. "They are all such nice people. I am really looking forward to working with all our customers and being part of the Corrotherm team."
When Jacqui isn't busy making sure that all of the paperwork on consignments is correct and keeping on top of deliveries, she has been busy supporting our new apprentice Will, as Kat prepares for her maternity leave.
Six week's into his apprenticeship role, Will is making the most of his new job. "I love it," he says, "and would recommend an apprenticeship to anyone that is keen to get on."
Will dropped out of college and spent the next two years working in kitchens as a chef. "I really hated the work and the hours. It wasn't for me, at all. Taking this apprenticeship is my way of putting my career on track."
Currently studying an NVQ Level 2 in Business Administration, Will's focus is clear. He wants to progress onto NVQ Level 3. "I would love to still be a part of the Corrotherm team, when I do."
If you haven't met Will, he is the lovely, friendly voice that currently answers the phone in the UK office. He will also be the one who meets you, and signs you in if you visit Corrotherm UK.
Living in Hythe, 19-year-old Will appreciates having a 9-5 job, as it gives him the opportunity to pick up on his hobbies. A keen bass guitarist, Will has a love of music and theatre, and has been involved in putting on shows, and playing bass guitar and vocals in a band.
Our third new face isn't really new at all, but is one we have missed and love having back: Sylvia has worked for us more than ten years, on a part-time basis in our accounts department.
Last December, she broke her hip and her recovery has sadly been a slow and painful one, which has prevented her from being able to work. We are delighted to have Sylvia back in the office again – albeit as part of phased return that is being strictly monitored by her doctors - and by all her colleagues at Corrotherm. (Much as we love having her back in the fold, we don't want her to overdo it.)
So that's it – three faces of more fab people that you can look forward to meeting on your next visit to the UK office. If you haven't popped in lately then give us a call. We will enjoy catching up with you.