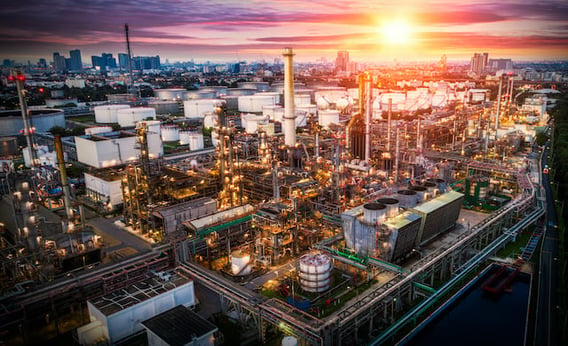 When you're working on a project that requires excellent resistance to oxidising elements, particularly at elevated temperatures, then it is worth considering one of the range of alloys with a high chromium content. Two such nickel-based metals supplied by Corrotherm are INCONEL alloy 690 and INCONEL alloy 693.
While INCONEL alloy 693 is a more modern development and outstanding in its field, both metals have their particular uses and can even work together in certain situations. Here we look at both alloys in a little more detail to present their best properties and potential applications.
INCONEL alloy 690
INCONEL alloy 690 is a high-chromium version of INCONEL alloy 600, still offering excellent corrosion resistance in a number of fields. It is one of the selection of alloys that Corrotherm supplies that can withstand excessively high temperatures and its associated corrosion.
This high corrosion resistance comes from the 27-31% chromium content and is particularly well suited to environments with oxidising chemicals or high-temperature oxidising gases. The substantial nickel content is what gives the alloy resistance to stress-corrosion cracking in situations where chloride is present, as well as to sodium hydroxide solutions.
These factors, as well as high strength and metallurgical stability, make it a good all-round alloy with a plethora of uses. It's used in steam generation nuclear reactors for piping, separators and weldments, thanks to its low corrosion rates in high-temperature waters. It also performs well in metal-dusting environments, and can be utilised alongside INCONEL alloy 693 as an excellent engineering material for compact reformers and Fischer Tröpsch syngas generation units. Its properties are perfect for applications where nitric or nitric/hydrofluoric acid solutions are used, for example in nitric acid production, the pickling industry and reprocessing nuclear fuel.
INCONEL alloy 693
INCONEL alloy 693 has the same high level of chromium as INCONEL alloy 690 and typically around 60.5% nickel, although this value varies as it makes up the remainder of the metal content once the other elements are combined.
INCONEL alloy 693 is a more modern metal that has particularly good resistance to metal dusting – in fact, it offers the best resistance to metal dusting in chemical and petrochemical processing environments of any conventional alloy currently manufactured.
Earlier in the year, Corrotherm shared one of its case studies on the use of INCONEL alloy 693 in the fertiliser industry. The project was a thermowell assembly for an ammonia synthesis reactor, which required materials that could cope with the high temperatures involved. Given the nature of the build, the presence of carbon monoxide and hydrogen could induce metal dusting at these temperatures, which led the process designer to select INCONEL alloy 693.
The alloy's composition is what gives it its unique properties. The high-chromium content provides excellent resistance to oxidation and sulfidation, just like INCONEL alloy 690. The introduction of aluminium into the mix improves its resistance or other forms of high-temperature corrosion.
To find out more about the alloys that Corrotherm stocks, please visit the Grades section of our website. You can also contact our experienced Sales team to discuss your project and find out more about the available materials.