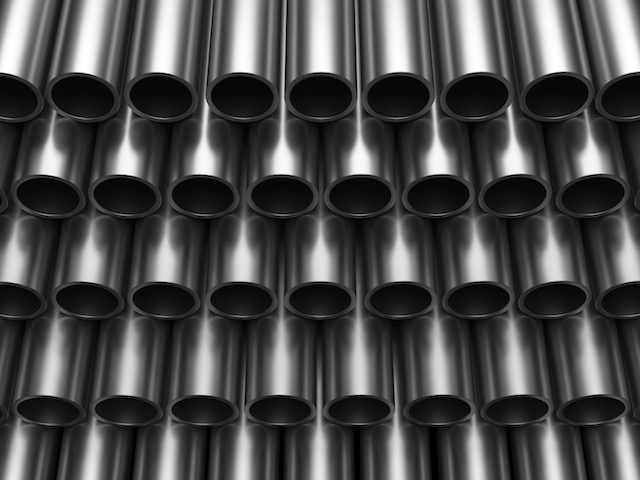 Corrotherm stocks a wide range of nickel alloy pipes and tubes. Here we present an overview of these useful products and look at what's on the market right now
Nickel alloys are some of the most useful materials for manufacturing technically superior pipes and tubes for industrial applications. Their inherent properties make them viable for a wide range of uses. Nickel alloys are exceptionally corrosion resistant and can be used in high-temperature environments.
As nickel alloys are so ductile, they are very effectively machined to produce pipes and tubes, while retaining strength. This makes them good for use in heat exchangers in chemical processing, for example, which relies on tubing that can withstand both the hot and corrosive environment. Nickel-based tubes and pipes are also used in steam generators, aircraft systems, and in oil and gas extraction.
To meet the demand for these high-quality products, there are quite a few variants of nickel alloy pipes and tubes available on the market.
Materials
Tubes and pipes can be manufactured using many of the key technical nickel alloys that Corrotherm stocks. For example, INCONEL alloy 625, which is a blend of nickel, chromium and molybdenum, offers a high-strength pipe or tube that can resist even highly corrosive environments. Due to its unique properties, it is often used in aerospace and marine applications, nuclear reactors, pollution control plants and chemical processing.
The MONEL range of nickel alloys can also be used for pipes and tubes. MONEL alloy 400 is a cost-effective option, but can be hardened through hot or cold working to give a very durable end product. It has been on the market for decades, and is a good choice for marine applications due to its resistance to seawater corrosion. It can also be used for heat exchanger piping and rocketry uses.
Commercially pure nickel pipes, such as those made with Nickel alloy 200, contain at least 99% nickel and are useful in situations where it's important to maintain product purity, such as in the food production industry. They also have good thermal, electrical and magnetostrictive properties.
These are just a few of the materials that can be used to produce nickel alloy pipes and tubes, but there are many other grades available to suit any project.
Specifications
Nickel alloy pipes and tubes come in a range of specifications, with varying thickness and dimensions. Pipe sizes range from 1/8"NB (Nominal Bore Diameter, ie the inner diameter of the pipe) to 30"NB. They can be manufactured seamless, welded, fabricated, Electric Resistance Welded (ERW) or LSAW, depending on need, and can take the form of Round, Rectangular, Hydraulic or Square.
Pipes and tubes are versatile products, and there is usually a specification available to meet any requirement for any project.
View our latest products that are in stock here. Or get in touch to find out what other grades and specifications of tubes and pipes are available to your requirements.