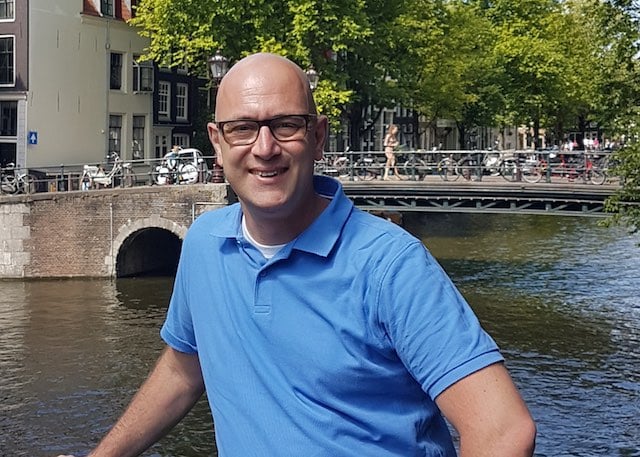 Get to know the people behind the scenes at Corrotherm, with our Meet the Team series of blogs. This time, we point a spotlight on Sales Manager Martijn Verstappen
Name: Martijn Verstappen
Position: Sales Manager
Time at Corrotherm: 7 months
Here at Corrotherm, we're always looking to attract fresh talent to our exceptional sales department. We have a wealth of experience and knowledge in our strong team, which helps us to deliver the excellent customer service we're so proud of.
One fairly recent addition to our team is Martijn Verstappen. Martijn joined us as a Sales Manager back in March 2018 at our UK headquarters in Southampton. Working alongside long-term Sales Manager Shan Sadanandan, who we have previously profiled on our blog, Martijn plays a key role in delivering our exceptional product line to our customers for their industry projects.
For Martijn, it is the variety of work in his role that he enjoys most within the Corrotherm sales team. "Every day is different. You never know what to expect when coming to work. [There is] such a variety of customers, suppliers and products, which makes every day unique." He also enjoys being within the Sales team and working with his colleagues: "It's great to be part a fantastic team of professionals with [so much] experience in this industry."
We're lucky over the years to have built up a solid reputation that continues to attract new customers, as well as excellent relationships with suppliers who deliver high-performance products. As industries develop and evolve – particularly in light of technological advancements and Industry 4.0 developments – the needs of our customers and the projects they are undertaking are changing. This means we need to be able to adapt to every commission and stay ahead of industry happenings. It is this versatility that is Martijn's favourite part of his job: "[It can be] stressful from time to time and it's always a challenge to keep all the balls in the air, but [the role] gives a lot of satisfaction, helping our customers to achieve their goals."
Working with some many great products makes it difficult for Martijn to pin down any one product as a particular favourite. "Not a specific alloy, but the whole nickel alloy portfolio. Each nickel alloy has its own characteristics and can solve any problem for the most critical applications." We can't help but agree with Martijn. The range of nickel alloys that Corrotherm stocks is vast, with numerous Grades available, each suited to different applications. This means that no matter what project you're undertaking, we will have a technically advanced nickel alloy to suit.
Of course, as with all industries, there are certain challenges we face looking to the future. We asked Martijn what he thinks the nickel alloy industry has to consider the most: "Reduction of carbon emissions will have an impact on the industry in the next few decades. Nickel alloys will play an important role in cleaner processes and to reduce carbon emissions."
As a company, Corrotherm is committed to our environmental responsibility, prioritising sustainability and limiting our impact on the environment. In recognition of this, we have our ISO14001:2015 accreditation, which is a certification to show we comply with current legislation and regulations, improve our efficiency and productivity to reduce costs, and have a clear framework for continuing improvement and monitoring.
Martijn is clearly committed to his work at Corrotherm and relies on a constant stream of "coffee, coffee and coffee" to stay sharp through the challenges, but come the weekend, and it's a little more laid back. Saturday mornings, for example, means taking his kids to football: "They both love football and it's great to see them play with their friends."
Find out how you can contact Martijn directly, or any other member of our Sales team, by visiting our Contact page.