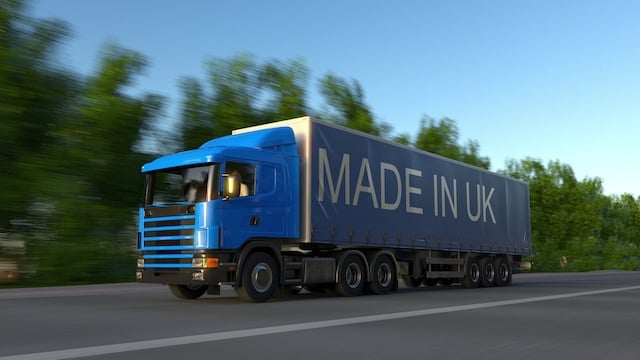 What is the UK's Export Strategy and how will it encourage manufacturers to export their goods globally?
In October 2018, the UK government launched a new Export Strategy 'supporting and connecting businesses to grow on the world stage'. Its aim was to help break down some of the barriers that UK manufacturers faced when it came to exporting their products abroad. It also wanted to encourage businesses to explore export options that could help with their ongoing growth.
There are many reasons why it's beneficial for manufacturers to consider exporting outside of the UK. For start, it helps create a wider and more diverse market, increasing your potential customer base, and improving the productivity of your business.
Working with companies based outside the UK is a bit of a learning curve for those smaller manufacturers who haven't yet made that first step. But it's invariably worth it. The skills and lessons that can be gleaned from other companies can have a knock-on effect in your day-to-day operations too, bringing new and innovative ideas to the table.
What is the Export Strategy?
The strategy was released to help boost the UK's exports. The strategy claims that, in the words of Prime Minister Theresa May, "Exporting is vital to the UK economy and our strategy for a Global Britain. Businesses that export are more productive, create more jobs, and pay higher wages". It also outlines a national ambition to raise the proportion of the GDP from exports to 35% (from 30%).
With Brexit just around the corner, there is, of course, a lot of uncertainty in all industrial areas, including manufacturing. But what won't change is a global demand for British-made goods and the necessity of exporting effectively. MP Dr Liam Fox, said in his foreword to the strategy that, "Approximately 90% of global economic growth in the next 10 to 15 years is expected to be generated outside the EU".
The strategy addresses the main concerns from UK businesses and the barriers that stand in the way of introducing exports. These include access to the relevant trade finance to help set up exports and cover the potential risks of exporting and receiving payment; having a limited network and contacts to start exporting goods; a lack of knowledge in the area of exporting; and a limited understanding of the UK's capabilities in the global market.
Helping manufacturers with exporting
The strategy focuses on these four key challenges and how it suggests they are addressed. For a start, it doesn't want the lack of finances or insurance to prevent viable UK exports. Through UK Export Finance, the UK's export credit agency, eligible business can receive help in winning export contracts, accessing funds to fulfil contracts and reassurances around getting paid. Many small manufacturers are unaware of the help that exists to access trade finance, so the strategy focuses on increasing awareness through its campaigns.
The strategy also places a focus on connecting UK businesses to overseas buyers, often one of the biggest stumbling blocks for those new to global exports. This will, through a number of initiatives, help UK manufacturers to find potential customers abroad. There is also a great push on making sure that the right information for businesses is available, and how to access help and advice. Finally, the strategy focuses on encouraging UK businesses to take the next step and move into exporting their goods.
One of the best places for manufacturers to start is through the Department for International Trade's website portal, www.great.gov.uk. This has advice on creating your export plan, finding an export market, getting financial help and funding managing payments and logistics. It also has some topical advice for how to prepare for an EU Exit.