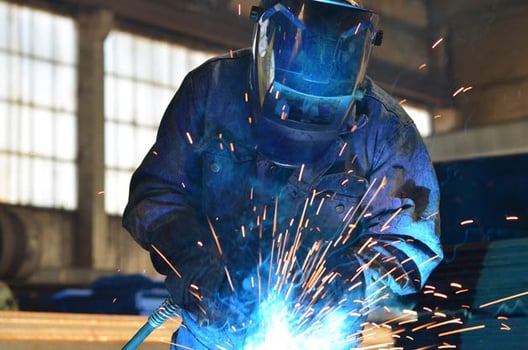 After a shaky start immediately after the Brexit result, UK manufacturing seems to have recovered and be on the up, according to latest reports
Back in June 2016, the results of the UK referendum on whether we should remain a part of the EU was announced. With Brexit on the horizon, there was a lot of worry about how this would affect UK manufacturing in the coming years. Last September, we reported that despite initial concerns, which seemed to be validated by production data that showed a drop in output, UK orders, employment and investment, the overall outlook remained positive. A recovery of the initial shock reaction would begin by the end of 2016, it was predicted.
Now a few months into 2017, we can finally get a better picture of where UK manufacturing stands. The BDO Monthly Business Trends Indices report in March 2017 states that "manufacturing ended 2016 on a high note", which helped to boost manufacturing confidence to levels not seen since pre-Brexit times. The report suggests that while manufacturers are having to cut margins due to the lower value of the pound, British exports are more price competitive, which is helping to bolster the market.
Recruitment is also on the up, which suggests that the industry is heading into a new lease of life this year. The economy as a whole is also feeling the effects of recovery, with business levels rising upwards and profits starting to lift.
Looking forward
Now it's time to look towards the future of manufacturing and ensuring that this renewed growth continues and stays at steady levels, despite the turbulence still to come as the Brexit negotiations begin. The UK Government will be looking to balance the economy and ensure that this recovery is not short-lived, to protect the future of the industry. While the general immediate outlook is positive, manufacturers are still concerned about how the Brexit arrangements will impact on the industry. The current opinion of the British government that 'no deal is better than a bad deal' leaves much uncertainty, which will remain during the negotiation procedures over the next few years.
Continued investment into the industry is going to be key in ensuring that manufacturing stays competitive and profitable. This means both investment in both technology and the workforce, which are the main areas to help renew the manufacturing sector across all key industries.
Part of future-proofing the sector means investing in new equipment and software, and updating current processes and plants. Increased automation technologies will need to be implemented, including additive technology (3D printing), which is likely to become more widespread over numerous industries, including energy, oil and gas.
There will also have to be a renewed drive in training and recruitment to ensure that there are enough qualified and skilled workers in place ready to adopt these new technologies and drive manufacturing into a new age.
However, while there is still a lot to do to keep UK manufacturing at the top of its game and a strong player on both the European and global markets, it is entering a new era and here at Corrotherm we're excited to see where it goes next.