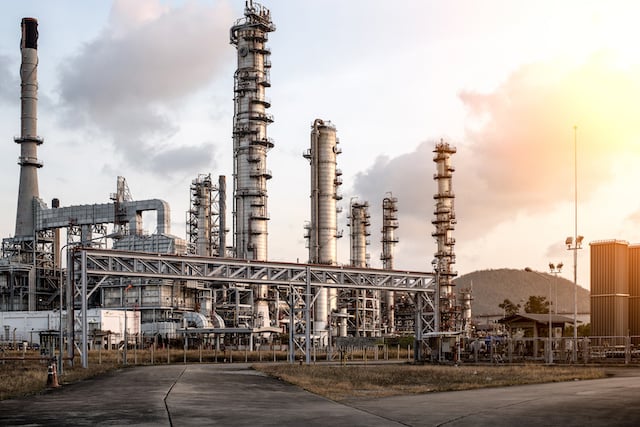 When looking for an advanced and versatile material for your next project, there are a lot of considerations to make depending on the nature of the build. One product that could fit the bill is
INCONEL alloy 22
, a fully austenitic blend of nickel, chromium and molybdenum.
This alloy is known for its exceptional resistance to corrosive environments. As well as general corrosion, INCONEL alloy 22 offers resistance to pitting, crevice corrosion, intergranular attack and stress corrosion cracking. Its properties mean that it's particularly suited to aqueous/seawater conditions, as well as elevated temperatures.
Its standard product forms include sheet, strip, plate, round bar, flat bar, forging stock, hexagon and wire, across a range of sizes, which means it has a multitude of uses. It's also readily fabricated by all standard procedures for nickel-based alloys.
Composition
The compositional makeup of INCONEL alloy 22 is what makes it so adaptable, and gives it its resistance to corrosion and heat. It's a nickel-based alloy, but with a high content of chromium (20-22.5%). It's the chromium that gives it the ability to fight off the effects of wet corrosion by oxidising media (such as nitric acid, and ferric and cupric salts). When exposed to high temperatures, the chromium helps the alloy to resist oxidation, carburisation and sulfidation.
Molybdenum (12-5-14.5%) adds strength to the material, as well as resistance to wet-reducing media (such as sulfuric and hydrochloric acids) along with the tungsten (2.5-3.5%). This makes it of good use in seawater environments, under both stagnant and flowing conditions.
Iron is usually limited to less than 3% of the overall composition, and the balance is made up of nickel. Being a nickel alloy adds a strong resistance to high-temperature attacks by halides (for example, chlorides and fluoride), which makes it of particular use in the power generation of boilers.
These elements work together in harmony to create a flexible alloy with a massive variety of potential applications.
Applications
INCONEL alloy 22 is widely used across a number of different industries and purposes. This includes the pollution control (flue gas desulfurisation), power, marine, pulp and paper processing, and waste disposal industries. Due to its ability to resist aggressive corrosion by metal chloride and sulfate salts, the alloy can also be applied in waste-to-energy boilers.
With its resistance to many process environments at elevated temperatures (up to 1250°F/677°C) and the ability to withstand highly corrosive acidic environments, it's often applied in chemical and petreochemical processing plants.
It is approved for some very specific uses too, which is testament to its abilities and high standard. It's approved for the construction of pressure vessels and components under the ASME Boiler and Pressure Vessel Code Section VIII, Division 1, for service up to 1250°F (677°C).
You can find out more information and specifications on the INCONEL alloy 22 product page on the Corrotherm website. To speak to a member of our team, don't hesitate to Contact Us.