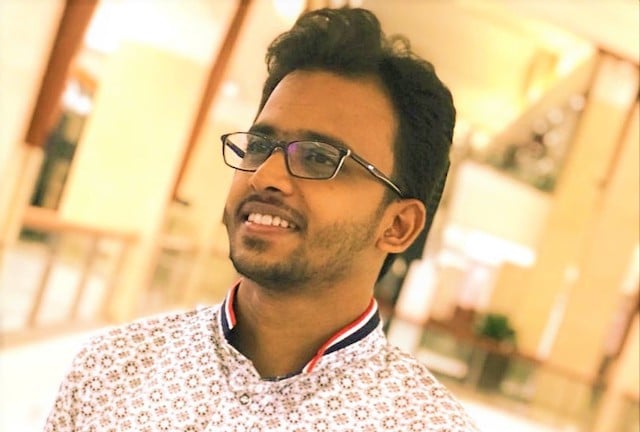 Bringing a wealth of experience and knowledge to the Corrotherm team, meet Sales Engineer Affan Ahmed
Name: Affan Ahmed
Position: Sales Engineer
Time at Corrotherm: 8 months
There are many different roles at Corrotherm International that take specific skillsets to deliver the exceptional customer service that we're known for. One such role is that of a Sales Engineer, which involves a deep technical understanding of the products you're working with to help customers and clients make the right decisions for their needs.
With a B.Tech. in Mechanical Engineering from Mumbai University and a Postgraduate Diploma in Piping Engineering, Affan Ahmed certainly knows his way around a nickel alloy. Having worked in piping design, he has built up a strong knowledge of piping layouts, materials and requirements, particularly in H2S (hydrogen sulfide) applications and subsea lines.
Despite being a fairly new addition to the Corrotherm team, Affan says that he feels like a 'family member'. "Fortunately, a few months ago I met our CEO Jan Ward," he explains. "She was so down to earth that she made me feel comfortable and welcomed to the Corrotherm family as a team member. She inspired me and assured her full support, which is something I will cherish."
He describes the "very strong team work culture" among his colleagues, citing the "flexible and innovative culture that prevails at Corrotherm" as one of the main reasons he is proud of his position within the company.
His skills outside of the workplace are equally impressive. He has a hidden talent for writing poetry and Shayari (an Urdu form of poetry) in Hindi. Most weekends he takes the time to catch up with friends and read books.
During the working week Affan remains committed to delivering the best service to our customers. In fact, that's his favourite part of the job: "[I enjoy the] interaction with customers and formulating a perfect solutions to their requirement."
His previous studies and experience give him a good understanding of the materials that Corrotherm supplies as well as the industry as a whole. Over the next five years, he predicts positive growth for nickel alloys: "The industry is expanding tremendously and there is a new respect for nickel alloy, owning to its many benefits. More applications now require nickel alloys and I see a very positive trend in the near future. I am fortunate to be part of this amazing growth story."
When asked if there is a specific material that he views as part of this success story, he mentions the ever-popular INCONEL alloy 625. "We can't imagine subsea oil well extraction lines without INCONEL alloy 625. When working in the oil and gas field, it feels like the gold standard of upstream field to downstream field, due to its ability to withstand high elevated temperatures and its remarkable protection against the highly corrosive environment."
He recognises that there are challenges for the industry in the future, but believes that Corrotherm is well placed to step up to these challenges and he is willing to play his own part in this: "Though there are some fluctuations in the oil and gas industries, Corrotherms's sincerity and hard work in all aspects keeps it among the top [companies]. I will work ethically as a Sales Engineer and, being a part of a team, will keep on top of the current industry's requirements. Likewise, I will build up my skills too, and contribute to the growth of Corrotherm.
Find out more about Corrotherm's complete product line and how we can help with your next project by contacting us today.