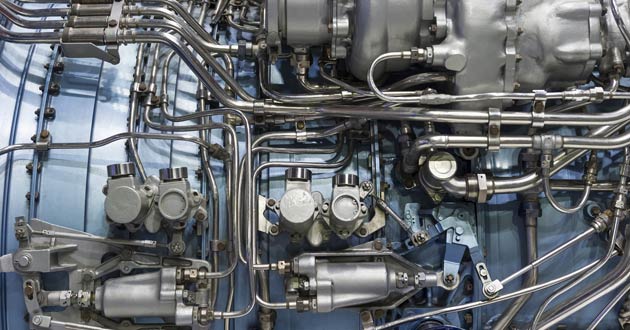 Corrosion-resistant alloys are Corrotherm's specialism, providing our customers with the right product to suit their needs in all manner of corrosive environments.
Corrosion-resistant alloys are essential for the manufacture of products and parts across a number of different industries, including oil and gas extraction, aerospace, pollution control and more. Such environments expose materials to factors that can cause extreme corrosion, which could compromise the safety of components.
These alloys contain one of a number of different metals that, when combined with other products, promote corrosion resistance. Our specialist range uses nickel as a key element, which is perfect for applications such as oil and gas extraction, thermal processing, petrochemical processing and marine-based projects. Such alloys are selected for their excellent resistance in corrosive environments, resistance against stress-corrosion cracking and the ease at which they can be fabricated and welded.
It is key that the right alloy is selected for the right application, things like the temperature range that the material will be exposed to, what heat treatment will be applied, how it will be fabricated and welded, and the presence of known corrosives like chemicals and seawater, all need to be taken into consideration before selecting an appropriate Grade.
As an example, we recently looked at the INCOLOY Alloy 825 in detail. This nickel-based alloy makes use of molybdenum within its blend, which gives it resistance to pitting and crevice corrosion. The alloy also protects against chloride-ion stress-corrosion cracking and resistance in reducing environments, such as those containing sulphuric and phosphoric acids. Taking into account all of its merits, this particular corrosion-resistant alloy is perfect for applications such as oil well and gas gathering pipes, heat exchangers for chemical processing, pollution control equipment and more.
Corrosion resistant alloys are often selected for use in the oil and gas industry, where long-term resistance is essential. Components, such as safety-critical elements, piping, heat exchangers and so on, are exposed to a range of environmental parameters that influence the corrosion resistance of these alloys including high temperatures, chloride ion concentration and the presence or absence of sulphur. Therefore, selecting the right alloy for the right job is critical.
This involves a careful selection procedure reviewing the available corrosion data for the anticipated field conditions, which helps to eliminate alloys that are not suitable for the project and produce a shortlist for testing. These alloys can then be tested more specifically for the required environmental conditions that it needs to operate in so that a final decision can be made.
All of the alloys that we supply at Corrotherm have high corrosion-resistance properties, and our broad range of products suits a wide variety of environments. For a more detailed technical specifications of our products, see the dedicated page on our website. And, to discuss your requirements, please contact a member of our sales team.