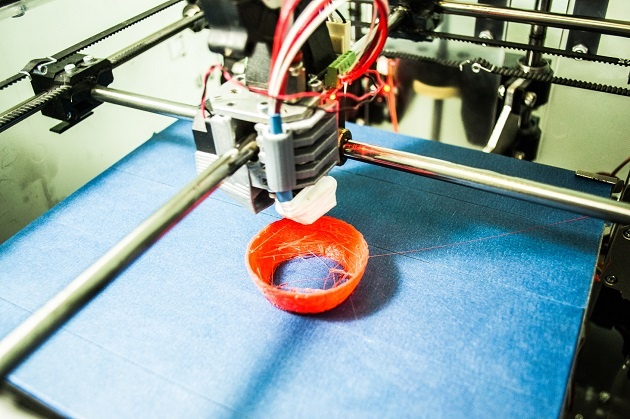 Additive manufacturing is the way forward for many industries, but there are some hurdles in the path of widespread adoption of the new technology. We explore how it could be used in the oil and gas industry
Additive manufacturing (or 3D printing) is the very peak of innovation for the manufacturing industry, and a process that we will see integrated into more and more plants over the next few years. Last year, we highlighted this trend and took a look at whether additive manufacturing really was the future. Now, a quarter of the way into 2017, it's safe to say that this technology is here to stay and will start to make a real impact across a range of industries.
Its role in the oil and gas industry was the focus of a recent seminar, 'Additive Manufacturing – an oil and gas revolution?' in March. The event, organised by The Oil & Gas Innovation Centre (OGIC)and TWI Additive Manufacturing, discussed how the technology could transform the production of bespoke, high-value and low-volume manufacturing in this essential sector. A number of the presentations from the event are available to download on the OGIC website, including industry views, an overview on certification and an overview of additive manufacturing and its uses.
Advantages of additive manufacturing
Additive manufacturing technology has been around for a little while now,enabling parts and components to be built up layer by layer via a '3D printer' to the specifications of a computer-designed model. There is little wastage, as only the materials needed are used, which also helps to keep the cost down of bespoke parts, reducing the requirement for high bulk orders. This combination of speed, accuracy and cost makes it easier for new technologies and systems to be developed, which helps to keep the industry moving forwards.
Key advantages include a reduced time-to-market for new products in development and much more freedom around design, which means being able to exercise real innovation in finding solutions to common manufacturing problems. For the oil and gas industry in particular, one of the main reasons that additive manufacturing could have a big impact is that it offers the ability to repair high-value components and parts, meaning that their lifespan can be extended rather than replaced, reducing overall running and maintenance costs.
Current restrictions
In order for the oil and gas industry to be able to use and adopt 3D printing processes, it's important there's a strong focus on the validation and certification of additive manufacturing products. Industries like oil and gas are very tightly regulated, which means that developing new standards for additive manufacturing is a key hurdle to overcome in the adoption of these processes into the mainstream. This is an area that TWI Additive Manufacturing is recognising and addressing, in its pursuit for more widespread adoption of the technology.
Corrotherm is a forward-looking company and as such, we'll be keeping an eye on the progression of additive manufacturing and its continued adoption into the oil and gas industry.